Regular price
Sale price
$45.00 USD
Unit price
per
Sale
Sold out
Handmade and assembled by members of The CONTINUOUS. 
Change happens when we least expect it. Or at least that's the way it is usually perceived. But what we don't realize, is that change happens over time...slowly — just as a tree grows from a seed. Like that seed, we must find our own path to the light, day by day, and embrace any challenge along the way. Those challenges define who we become, and help us understand what we must change to unlock our greatest self. Let this planter box serve as a reminder of all the challenges you have overcome, and how far you've grown since your seed for change was planted.
This hand-crafted wooden planter box features a stencil painted metallic gold infinity-ouroboros, and includes an artificial succulent. This homespun planter box is crafted from reclaimed pine wood, soaked in a rich coffee eco-friendly walnut stain, and then waterproofed for longevity. This square artisan planter box measures 4" x 3.5" and comfortably fits most succulents, herbs, and small house-plants.
Includes an artificial succulent. We recommend planting a real plant in the artisan box to add to its beauty and offer a daily reminder of how precious life truly is. Should you decide to add a live plant, be sure to nurture it and give it adequate water, love, and positivity! 
"Once the ash has fallen, changes will be sown. If we've learned our lessons, all the seeds will grow."
Share
View full details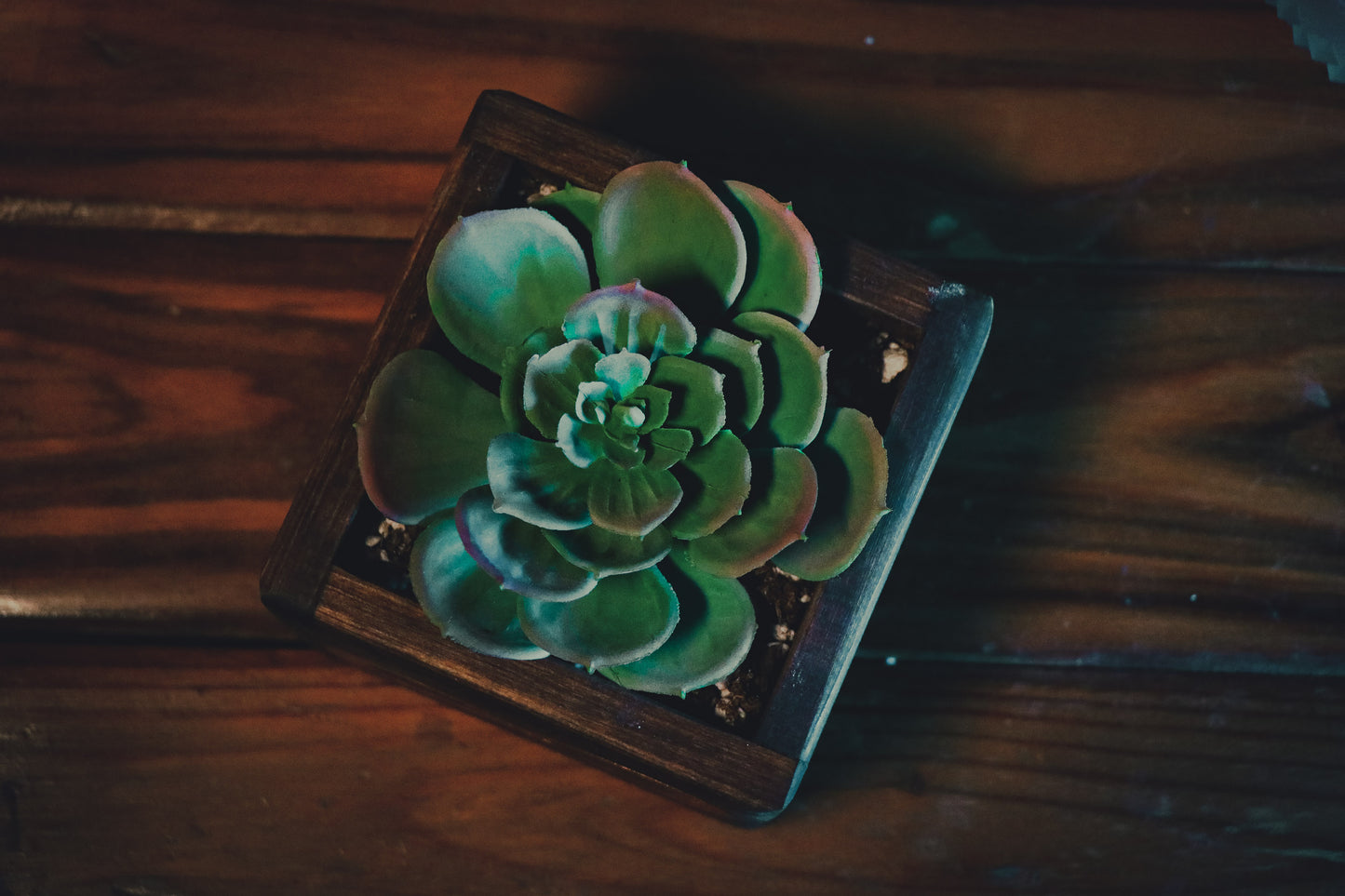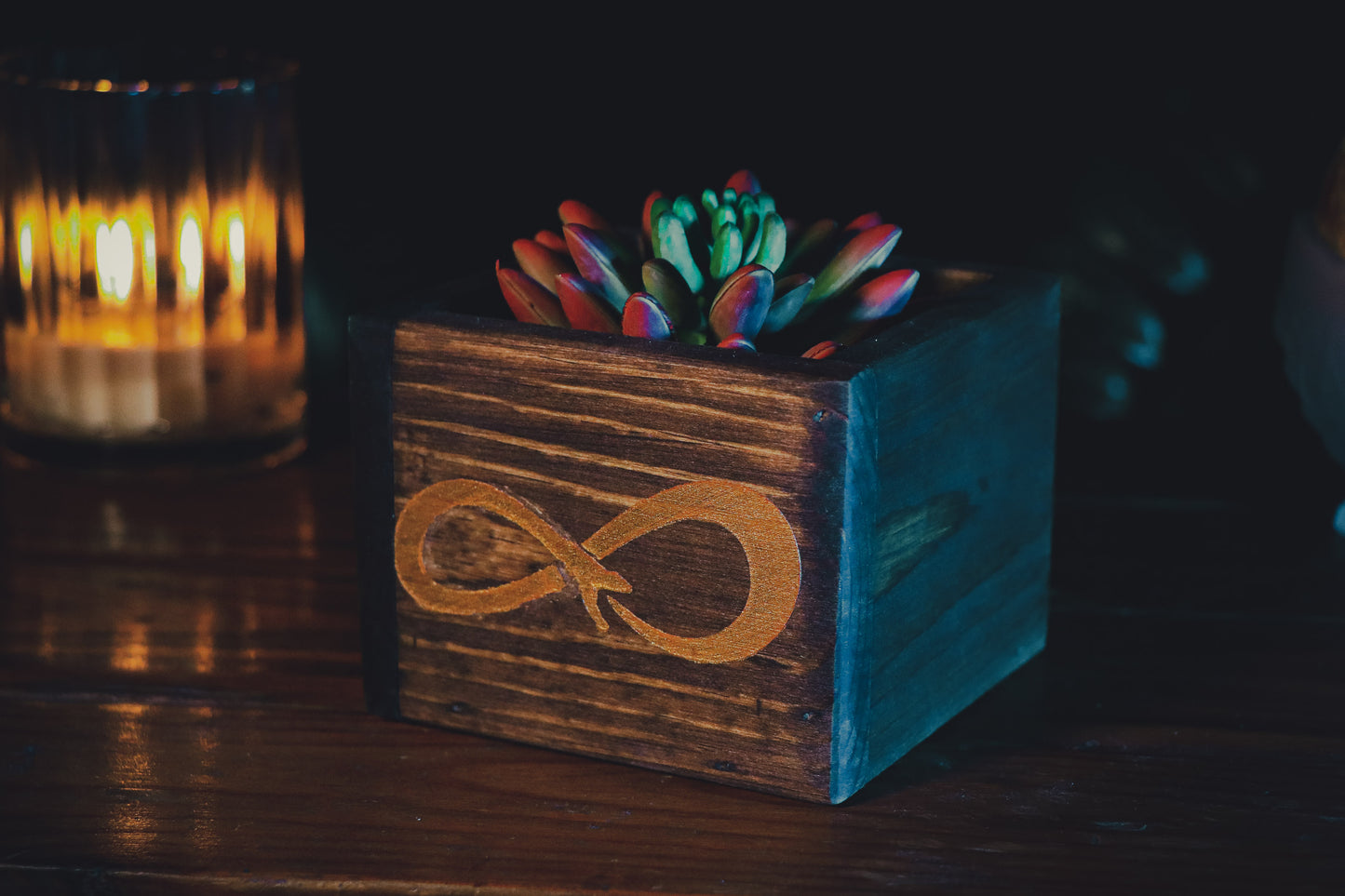 100% Satisfaction Guarantee